Highlights of the month: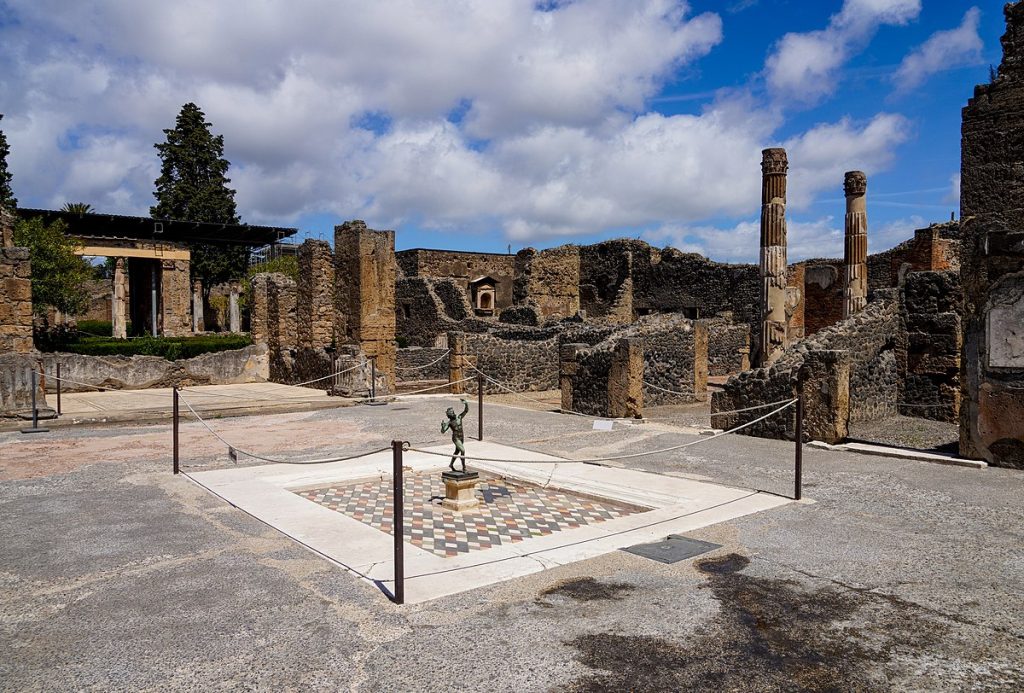 Claude Debussy: Prélude à "L'après-midi d'un faune" Reduction for orchestra by David Björkman.
It is described as a turning point in musical history and Pierre Boulez considered the score to be the beginning of modern music. Today, Edition Skellton is making this magical concert piece accessible for a bigger audience, as David Björkman's reductions are possible to purchase. Here you can find three versions.
"The music of this prelude is a very free illustration of Mallarmé's beautiful poem. By no means does it claim to be a synthesis of it. Rather there is a succession of scenes through which pass the desires and dreams of the faun in the heat of the afternoon. Then, tired of pursuing the timorous flight of nymphs and naiads, he succumbs to intoxicating sleep, in which he can finally realize his dreams of possession in universal Nature." Claude Debussy, 1894
(Photograph depicting Casa del Fauno in Pompeii, Italy)
Amy Beach: Romance, op. 23. Arrangement for violin and orchestra.
The American composer Amy Beach (1867-1944) was also an acclaimed pianist, with over 300 opuses on her list of work. With only a handful of symphonic works and a dozen chamber music pieces written, we are thankful for Joakim Unander's fine arrangement of the Romance from 1893 for solo violin and small orchestra.
Amy Beach writes with beautiful and warm melodic lines, never losing character or purpose in the romantic shaping of her creations.
David Björkman: Brasseri-Buffé (2018)
A playful introduction to classical music for a young audience or a qualitative piece of entertainment, exposing the fine soloists in the orchestra?
Brasseri-Buffé is a short and merry battle between the brass primadonnas of the orchestra – all quoting their favorite solo concerto, accompanied by a Haydn-size sinfonietta.
It was written for and first performed by Symphony Orchestra Norrköping, featuring their fine brass section.