Highlights of the month:
Daniel Nelson: Music for Beasts

"Music for Beasts was composed for the Royal Swedish Cavalry Band, with the intention that it could be performed both in a concert setting as well as on horseback during the changing of the guards at the Royal Castle in Stockholm, Sweden. For obvious reasons, this posed a multitude of compositional challenges which needed to be solved, and which I fondly thought of as beasts which needed to be tamed.
For me, the beast was the orchestration; made up of strange, weird and unknown brass instruments. The beast was how to structure a piece which allowed music to function both for utility as well as for pleasure. The beast was also the history of military music which needed to be acknowledged, reflected, yet broken away from. In addition, beastly is the talent of the musicians who play this music while on horseback. And beastly are the horses that the cavalry sits upon as they perform this music. I have tried to solve these challenges, and have tried to tame the beasts with music: Music for Beasts."
– Daniel Nelson
Illustration: Ottilia Björkman Selhag
David Björkman: Tarantino suite

"The Tarantino Suite has its origins in my fascination with films and the idea that an ostensibly simple combination of words on paper can be sufficient to inspire an indelible character in the hands of a gifted and skillful actor.
The Suite is a homage to the brilliant and multifaceted American film director Quentin Tarantino and his many unforgettable films, characters and scripts. The form of the piece is a nod to Mussorgsky's "Pictures at an Exhibition" though here it is Tarantino's characters who are in the frame. They are sandwiched between a Promenade theme that represents Tarantino as the Creator – the exhibitionist who turns up every now and then throughout the piece.

The characters are born out of the power of their own essential energy and emotional makeup. Confident and unstoppable like Jules, courteous and charming on the surface yet cruel and sadistic like Hans Landa. Sinister, smooth-talking Mr. Blonde, sensitive, self-pitying Rick Dalton or the desperate vengeful and acutely melancholic The Bride.
The Creator theme rounds off the work with chords that can be seen to represent the empty stage and the unwritten page – Le Carte Blanche."
-David Björkman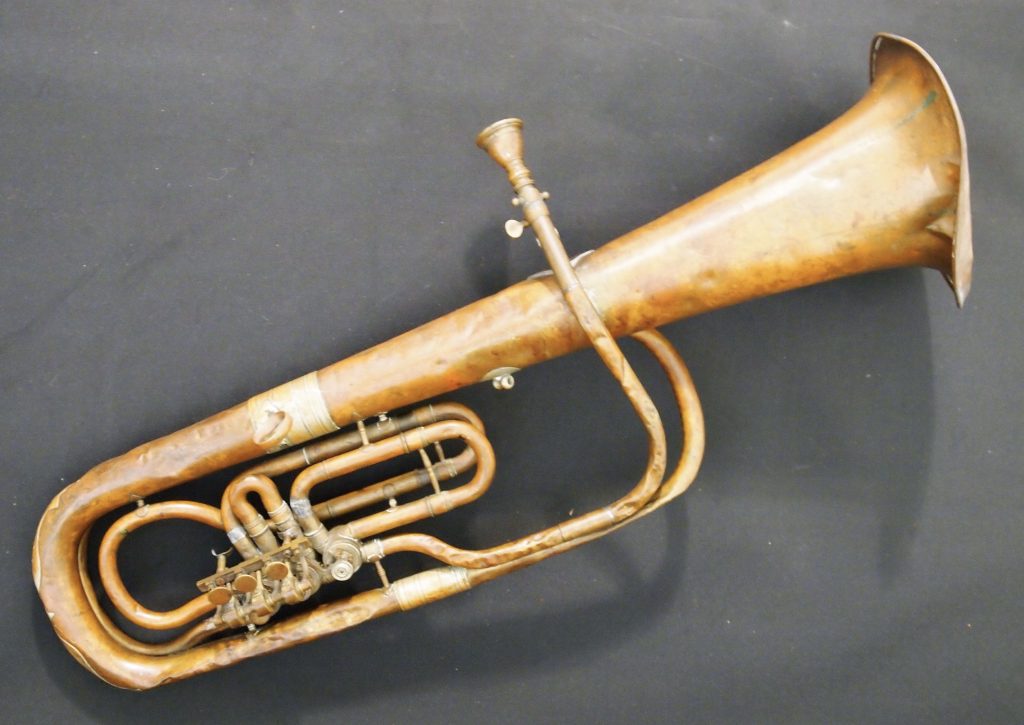 Paula af Malmborg Ward: Inte så bara mässingen!

Paula af Malmborg Ward is a Swedish composer and musician with a penchant for musical drama. Born in Stockholm in 1962, she composes music in a former coal tower in the old harbour area Nya Varvet, Gothenburg where she lives since 1992. Timing and text are key words in both opera creating, works for orchestra and choir, solo and ensemble and music for TV and radio.
With operas commissioned by The Royal Opera, Stockholm, Gothenburg Opera and Vadstena Academy, orchestral pieces commissioned/performed by Gothenburg Symphony Orchestra, Royal Stockholm Philharmonic, the Swedish radio orchestra and collaborations with conductors like Gustavo Dudamel, Neeme Järvi and Kent Nagano, Paula´s musical field is of great variation in different genres.
Paula says about her own piece:
"Inte så bara mässingen is, as the Swedish title suggests, a tribute. The piece was my first task during my tenure as Composer in Residence with Helsingborgs Symfoniorkester, HSO. Three amazing years were to follow after this grand opening focusing on the fine brass section of HSO."
We at Edition Skellton are proud and happy to have started a collaboration with the wonderful composer and musical personality Paula af Malmborg Ward.